Collect Rent Effortlessly
Accept Credit Cards and Online Rent Payments for Free!
PlacePay is the easiest way for landlords and property managers to accept credit cards and online rent payments.
Want simpler? Try the no-signup option!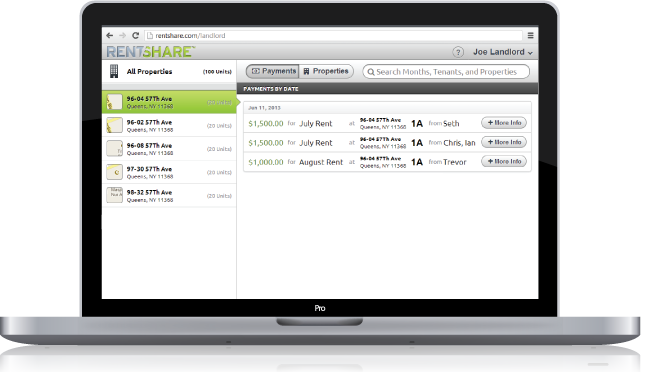 Who Uses PlacePay?
All shapes and sizes.
PlacePay is used by large property management companies all the way down to small landlords with just a single renter. PlacePay works with your current system for rent collection, whether you're managing rent for 10,000 units or just one.
How It Works
Let tenants pay the way they want, and choose to receive rent how you want!
Online

Check

Let your tenants pay online and still receive a physical check for every unit!

By Smart Phone
Automatically
With Any Credit Card

Direct Deposit

Reduce trips to the bank with automatic deposits!

With Roommates
Fee Freedom

You Pay

Tenants Pay

We've done away with setup fees and monthly charges, and let you choose to pass transaction fees to your tenants or cover them yourself.
$0
$1.95
per bank account payment
2.99%
per credit/debit card payment

...it's your choice.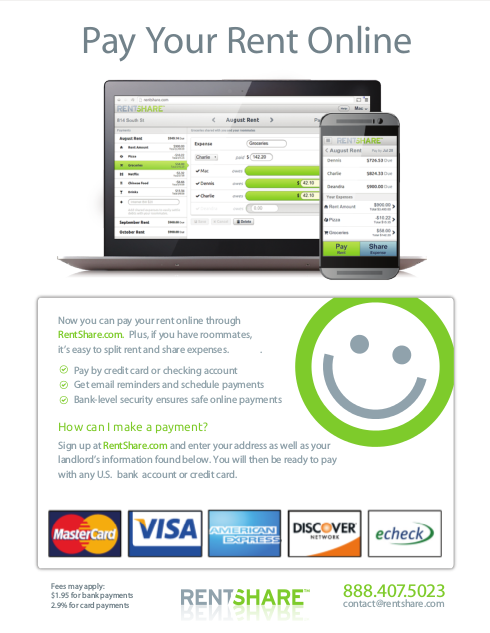 Tenant Flyer
Print out this flyer to give out to your tenants.
You can customize the flyer by adding your contact information below.